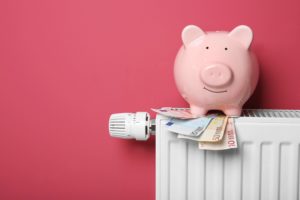 THINGS TO DO TO PREPARE FOR NEXT WINTER!
Heating oil may be the last thing on your mind during warmer weather however, early planning for next winter is a great idea.  Here is a list of tips to consider during the summer time.
HAVE YOUR TANK/BOILER SERVICED
Your tank and boiler should be serviced annually by a qualified oil-fired heating engineer, the summer is the perfect time to get this done.
SAVE UP FOR NEXT WINTER
If you have difficulty paying for your full order at once, now is the perfect time to join our Super Savers Savings Scheme and put some money aside for next winter. Contact our team to join up!
UPGRADE OR REPAIR YOUR SYSTEM
Whether you need to set up a new heating oil Tank, boiler, radiator or an upgrade to your insulation – all these are a lot easier to do during the summertime when it's sunny and dry.
ARE YOU THEFT PROOF?
Unfortunately, there have been reports in some areas of Tank or Fuel thefts, have a look at your own area and make sure you are as Theft proof as you can be.  Summertime is the best time to make any improvements to your garden- including ways to protect your tank/fuel.  We suggest buying a Tank Lock and making sure the tank is in the best 'hidden' location in your garden. If you have CCTV, make sure the tank area is covered.