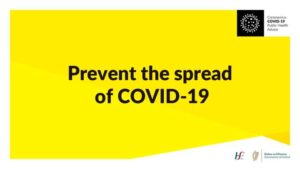 Dear Customers,
We hope you are all keeping safe and well during these difficult times.  The rise in Covid-19 cases in Wexford is worrying for us all and we would like to reassure you of our commitment, not only to delivering a high level of customer service,  but also to ensuring we do it in an efficient and safe manner.
As always, the health and safety of our staff and customers is paramount.   We would like to reiterate our safety procedures and kindly ask that we all work together to help prevent the spread of Covid-19.
We ask our customers to;
✔  Please make all payments through our website or by card over the phone
✔  Please avoid paying by cash if at all possible as this presents a risk to our drivers and office staff.
✔  Kindly sanitise before entering our offices and wear a mask when outside your vehicle or in our offices.
We promise to;
✔  Sanitise our surfaces regularly throughout the day for your protection
✔  Wear masks when outside our vehicles and maintain a safe distance from our customers at all times
✔  Admit only one customer at a time into our office
These are difficult times for everyone and we must continue to do our best to keep everyone safe and healthy.
Thank you in advance for your co-operation.
Gary & Roy Stafford